.
.
.

Katwab Limited is the publishing Company of Keith Pearce. It publishes books on nuclear emergency planning and related subjects.
Nuclear Emergency Planning for Local Authorities - By Keith Pearce
Published 10 October 2018
What is it about?
This book provides an introduction to nuclear physics, reactor physics, radiation protection and the UK emergency response organisation.
Who should read it
This book should be read by people who, although not nuclear industry specialists, may have to respond to an off-site nuclear emergency in some capacity. These might be:
those who go to the Strategic Co-ordination Centre (SCC) and take part in, or support, the decision making process;
those who have to work in or near areas subject to countermeasure advice or in such areas shortly after countermeasure advice has been withdrawn;
Managers asking people in their teams to work within affected areas;
emergency planning personnel, preparing for any such an eventuality.
It is available as a paperback and kindle on Amazon.
---
How to survive a nuclear emergency - By Keith Pearce
Published 16 January 2018 (Second Edition)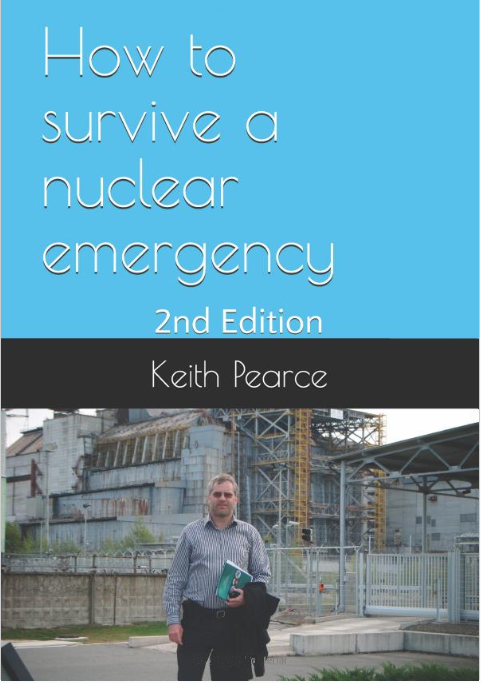 What is it about?
This book provides advice to members of the public about how to prepare for and respond to a nuclear emergency that sends a plume of radioactive materials over their homes or places or work (or just threatens to).


Who should read it
This book should be read by anyone who lives near a nuclear site or anyone interested in the potential impact of a nuclear emergency.

It shows how to prepare for, and how to respond to, a nuclear emergency.

With this information you should be able to better understand any advice being given by the authorities and be more confident about keeping your family and friends safe throughout the ordeal.
It is available as a paperback or Kindle book on Amazon.
---
The Physics of the Chernobyl accident (working title) - By Keith Pearce
In Preparation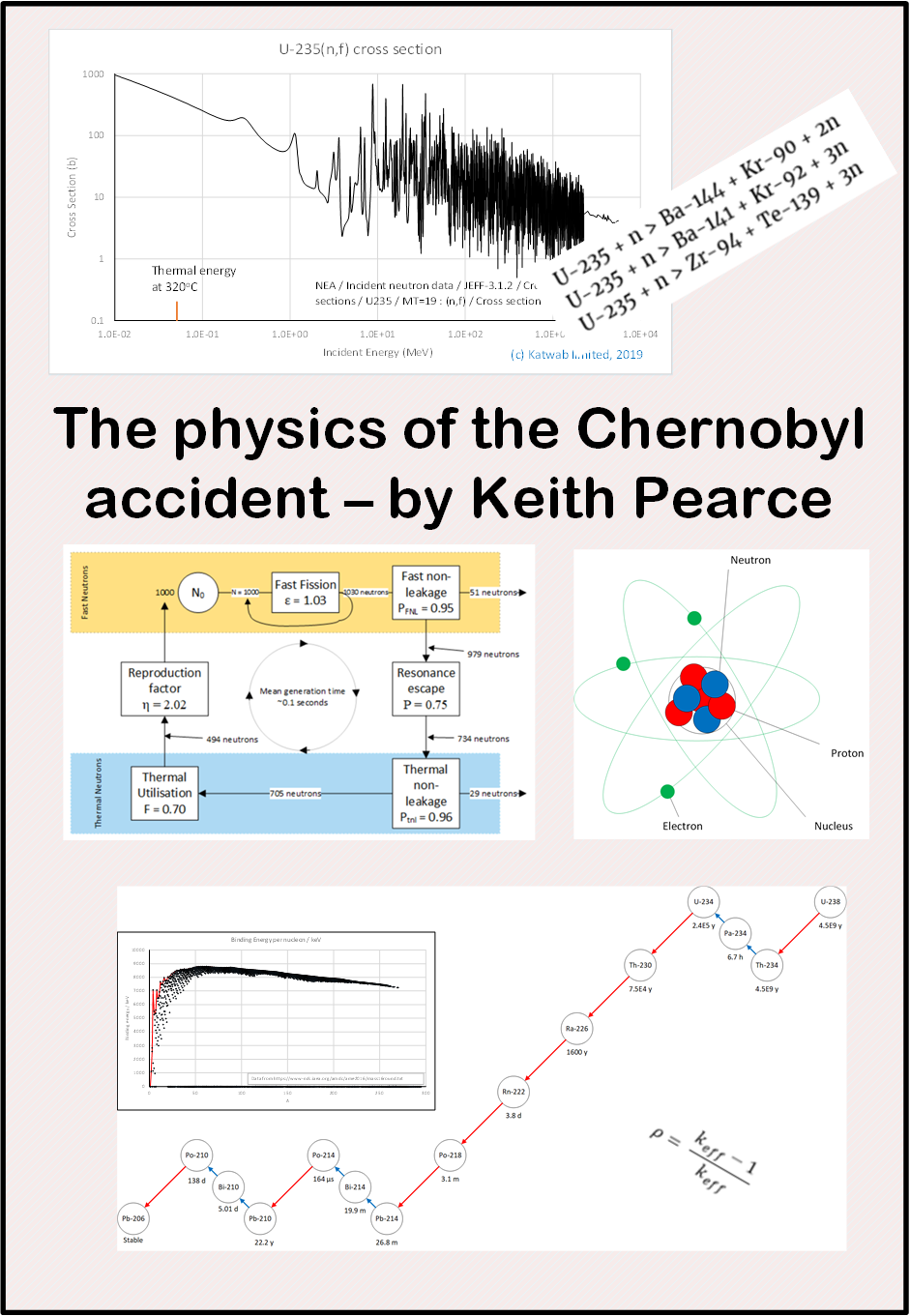 What is it about?
This book is an attempt to describe the physics behind the Chernobyl accident to people who know relatively little physics (about A-level) but not enough to understand the official reports of the causes.


Who should read it
Any one who has an interest in reactor physics, nuclear physics or the Chernobyl accident.
Planned publication date: 2019 .
You may also be interested in these other classic and relevant books
Notable for the extremely thin pages but they seem to be hardwearing. This book tells you more than you probably need to know about radiation and its interactions with matter and how those interactions can be manipulated to detect and quantify radiation. You can have hours of fun just reading it or use the index to find the subject you are interested in and find a clear and concise description (then go to read other sections at random).
I learned about Radiological Protection from the second edition of this book. It covers the basics of nuclear physics, radiation and radiation protection nicely. A good book for the beginner and a useful one for the practitioner to have on the book shelf to remind themselves of important detail.
A very readable review of a large number of nuclear accidents. Mahaffey shows a good knowledge of these matters and has a very clear writing style.
A very good account of the lead up to the Chernobyl accident in terms of the political system, the drive to increase production and the atmosphere of bullying and fear. A good account of the hours leading up to the accident although I'm not convinced that the dialogue reported and the feeling felt can be all that accurate. A bit let down by poor descriptions of the radiological situation which may be as a result of translation or maybe these areas are outside the author's comfort zone.
As an Amazon Associate I earn from qualifying purchases if you click through and buy from here.